IF YOU ARE OFFENDED BY THIS GROUP, PLEASE LEAVE. IF YOU DON'T KNOW THE FORUMS RULES, THEN PROCEED WITH CAUTION. Thanks! - CrackerJack88

This is a group for citizens arrest, much like some of the other ones here. But our goal is to catch minority criminals- If we see White ones, we can get them to. But otherwise- yea.
Ive been involved in over 6 citizens arrest. I have never had to go to court and explain myself but one time. The numbers are pretty good IF you follow the procedure.
THIS GROUP IS BY THE MAINSTREAM VIEW, A RACIST GROUP. IF YOU DON'T LIKE IT, GO TO ONE OF THE OTHER ONES LIKE WRIGGLE CRIME STOPPERS. I HAVE BEEN LURKING FOR SOME TIME AND I HAVE PERMISSION FROM J3 TO POST THIS.
I had a friend of mine make a simple logo, because he was bored: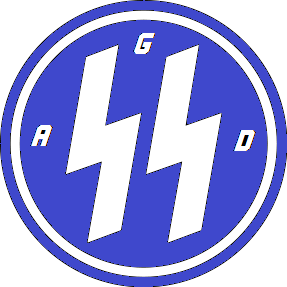 [b]

CrackerJack88

Wriggle Civilian





Posts

: 5


Join date

: 2012-11-10



Remember rule 1 guys; Free speech is the number 1 priority. Respect HIS.

Any flaming or stuff like that will equal a ban.

For the record, I disagree with national socialism. but that disagreement will not get in the way of this websites discussions.

_________________
"I disapprove of what you say, but I will defend to the death your right to say it." -Evelyn Beatrice Hall

---
Permissions in this forum:
You
cannot
reply to topics in this forum